Category:
Real Estate Market Reports
March 2011 Residential Sales Information Compared to March 2010
The following real estate market information concerns only residential sales in greater Champaign County, IL and includes houses, condos, co-ops, and zerolots.
March 2011 Closed Sales Statistics:
171 units sold
$131,559 average sale price
95.0% sale-to-list price ratio
113 average days on the market
March 2010 Closed Sales Statistics:
182 units sold
$135,392 average sale price
95.6% sale-to-list price ratio
99 average days on the market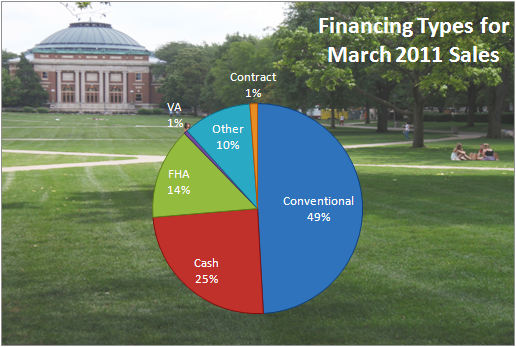 What's going on in our Champaign IL real estate market?
Numbers may be slightly down for this month compared to March last year, but I, for one, am not discouraged! Activity, in general, is picking up as we head into the warmer months and the numbers for this year will undoubtedly look quite different from last year. The reason? Last April was the deadline for the first-time homebuyer tax credit. What happened was our numbers looked great leading up to that deadline…and then dropped off considerably. This year we will no doubt see more of a gradual bell curve.
Look for my first quarter of 2011 market report to be published here on my blog in the next few days!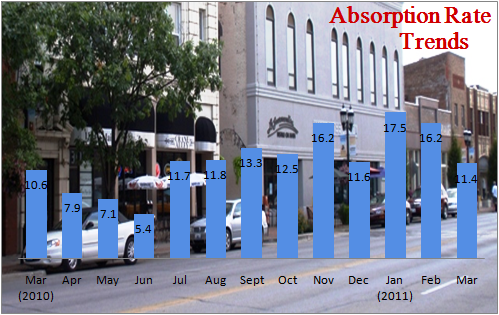 *Information is deemed reliable, but not guaranteed to be accurate.
Statistics in this report were obtained through the Champaign County Association of Realtors®