Category:
Real Estate Market Reports
September 2011 Residential Sales Information Compared to September 2010
The following real estate market information concerns only residential sales in greater Champaign County, IL and includes houses, condos, co-ops, and zerolots.
September 2011 Closed Sales Statistics:
211 units sold
$152,779 average sale price
95.5% sale-to-list price ratio
95 average days on the market
September 2010 Closed Sales Statistics:
150 units sold
$157,181 average sale price
95.8% sale-to-list price ratio
80 average days on the market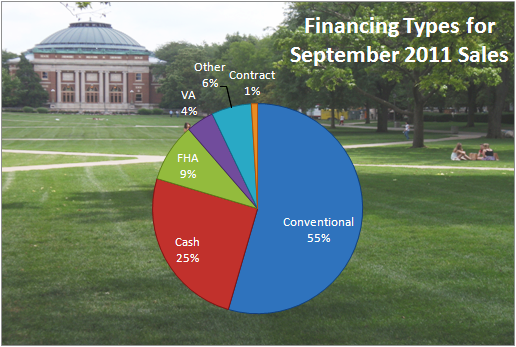 What's going on in our Champaign IL real estate market?
In terms of number of sales, this past month was the strongest September we've seen since 2007 with 211 total sales. The average sale price also continued an upward trend from the previous month and was the highest average sale price we've had for any month so far this year. While we're still on track to have an overall decline in average sale price for 2011 compared to 2010, the level of activity for this quarter is a solid improvement over the first half of the year. Look for our 3rd quarter market report here on our website soon!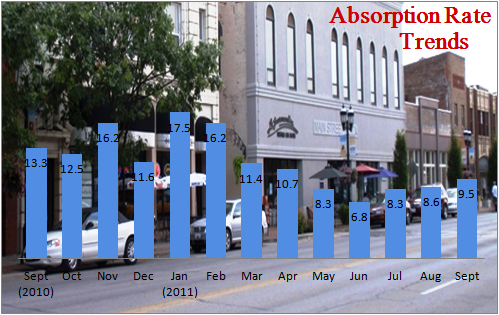 *Information is deemed reliable, but not guaranteed to be accurate. Statistics in this report were obtained through the Champaign County Association of Realtors®