Category:
Real Estate Market Reports
November 2011 Residential Sales Information Compared to November 2010
The following real estate market information concerns only residential sales in greater Champaign County, IL and includes houses, condos, co-ops, and zerolots
November 2011 Closed Sales Statistics:
140 units sold
$134,420 average sale price
94.2% sale-to-list price ratio
129 average days on the market
November 2010 Closed Sales Statistics:
121 units sold
$159,324 average sale price
96.1% sale-to-list price ratio
104 average days on the market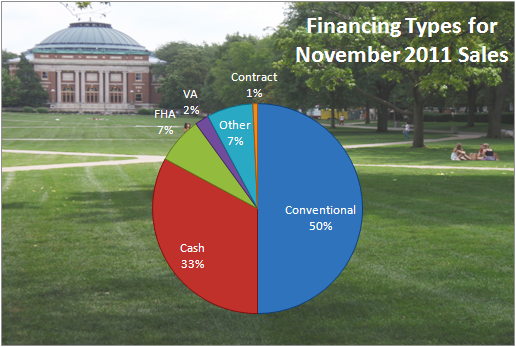 What's going on in our Champaign, IL real estate market?
Winter weather is on its way and we've officially entered the holiday season. As you might expect, each year the real estate activity slows down a bit as a result of these factors. However, it's still important for sellers who keep their homes on the market during this time to continue keeping their homes in showing condition. While fewer buyers are out there shopping, the ones that are out there trudging through the snow to look at homes are quite serious!
For the month of November, the average sale price fell back to a below average number, and we're still on track to finish 2011 with twice as many sales as last year in the price range of $0 – $50,000. In other words, foreclosures have been a substantial part of the sold inventory this year in Champaign County, primarily outside of Champaign-Urbana city limits.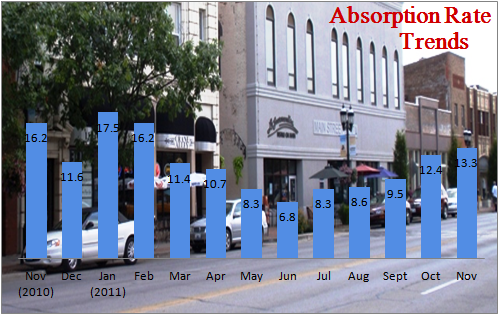 *Information is deemed reliable, but not guaranteed to be accurate. Statistics in this report were obtained through the Champaign County Association of Realtors®