Category:
Real Estate Market Reports
Home Sales Statistics: Sept 2012 versus Sept 2011
These statistics include houses, condos, co-ops, and zerolots in greater Champaign County.
Home Sales in September 2012:
195 units sold
$148,955 average sale price
94.8% sale-to-list price ratio
84 average days on the market
Home Sales in September 2011:
211 units sold
$152,779 average sale price
95.5% sale-to-list price ratio
95 average days on the market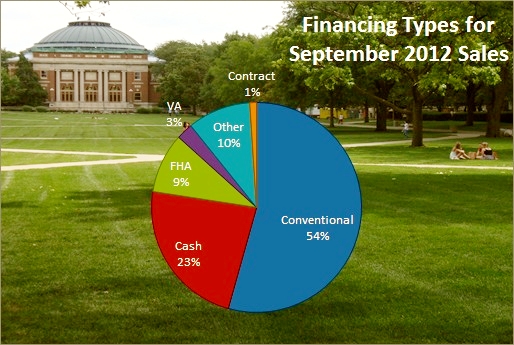 What's happening in the Champaign IL housing market?
The numbers for September 2012 look quite similar to the numbers from September 2011 in terms of the local real estate market. Total residential home sales in Champaign were down ever so slightly, but it still seems almost certain that we'll end up with more sales total and a higher average sale price for the year overall. As you can see from the chart below, the absorption rate for Champaign County was virtually the same for September of 2012 and 2011, but we ended September 2012 with roughly 8.5% fewer homes on the market than there were the previous year. So far all year we've had a significantly smaller inventory of homes for sale, which is great news for home sellers and has aided in stabilizing our local Champaign housing market.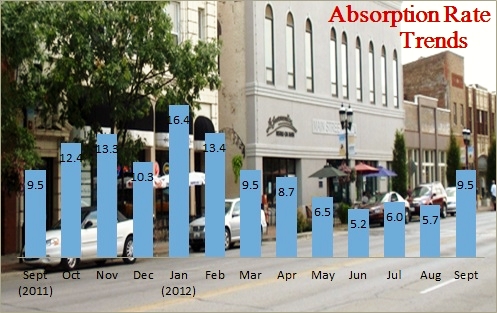 *This information is deemed reliable, but not guaranteed. Statistics are from the Champaign County Association of Realtors®